No designated scorer
No more designated scorers, no more, "Do I have my threes?", everyone gets and updates their own score sheet.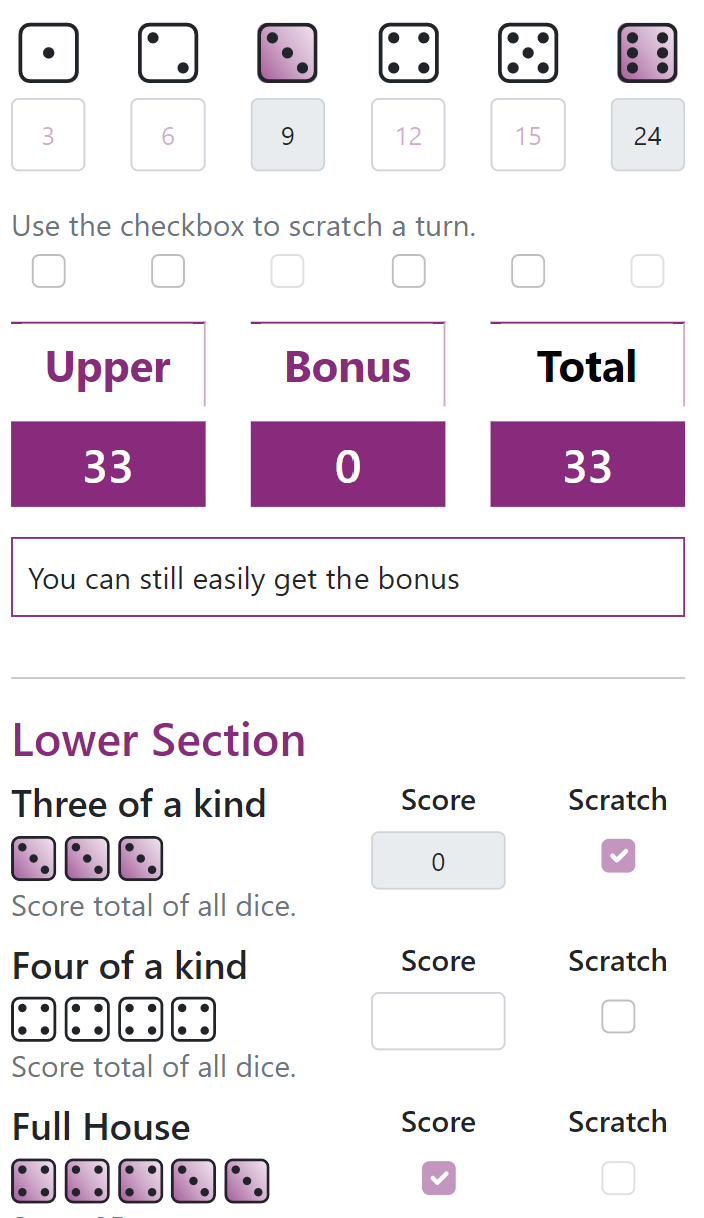 All scores
You can see all the scores, all the time, no need to bug the designated scorer.
One account
Only one player needs an account, sharable public score sheets for each player, tokens valid for the life of the game.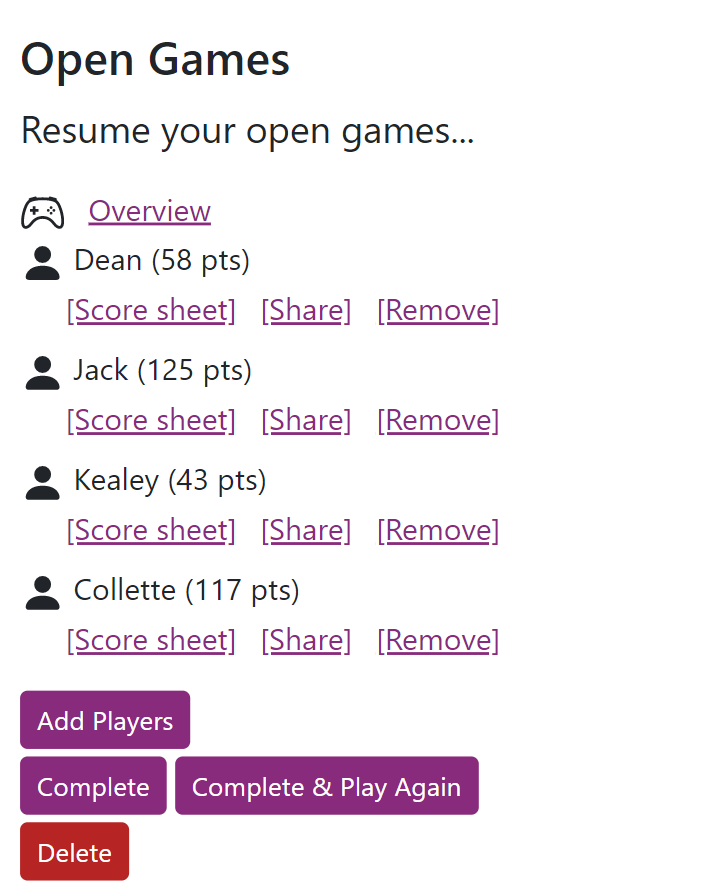 Stats (Coming soon)
All the stats you could possibly want are coming soon, we are working out the best way to visualise everything.